Members serve unpaid staggered five-year terms. To contact a board member, please email info@lottery.ok.gov or call (405) 522-7700.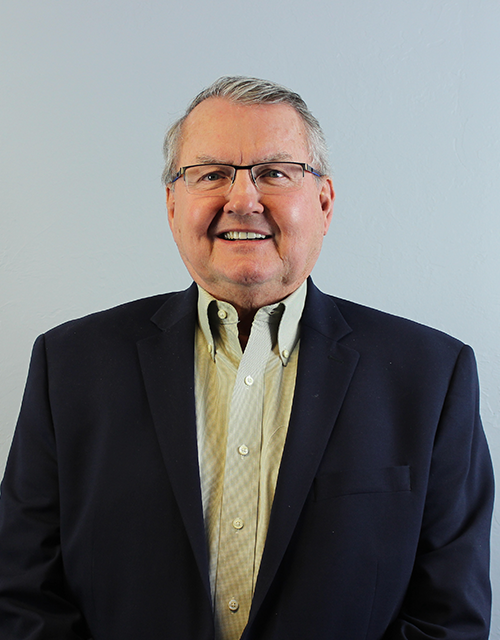 Nevyle R. Cable - Chairman
Okmulgee, Ok.
Nevyle R. Cable is president and chief executive officer of the First National Bank and Trust Company of Okmulgee. He has 40 years of banking and bank regulatory experience and has been president of First National Bank for 24 years. Cable, a graduate of Hominy High School, earned a bachelor's degree in finance from the University of Tulsa in 1977, where he attended on an athletic scholarship. He also completed the Southwestern Graduate School of Banking at SMU in 1984.
Cable is active in community affairs, currently serving as Chairman of the Board of the Okmulgee Memorial Hospital. He is a past chairman of the Okmulgee Area Development Corporation, Okmulgee Chamber of Commerce and Okmulgee Main Street and has served on the Board of the Okmulgee Area YMCA. He was the recipient of the 1997 Northeast Oklahoma Economic Development Volunteer of the Year. He has served as Councilman and Vice Mayor of the City of Okmulgee.

Mr. Cable is currently the Chairman of the Oklahoma Heritage Association and has also served on the boards of Leadership Oklahoma and the Tulsa Area United Way. He was Chairman of the Oklahoma Bankers Association in 2002 and served on the Community Bankers Council for the American Bankers Association.

Cable currently serves on the advisory board for the Collins School of Business at the University of Tulsa and is a board member for the Indian Nations Council of the Boy Scouts.

Cable started his career in 1974 with the Office of the Comptroller of the Currency, serving as a national bank examiner until 1979. He then joined Fourth National Bank of Tulsa and moved to Western National Bank of Tulsa in 1980. Between 1982 and 1990, he worked in several capacities for First National Bank and Trust Company of Tulsa. He joined First National Bank in Okmulgee as president and CEO in 1990.

During Cable's reign, First National Bank and Trust and its parent holding company have been involved with the investment in numerous new bank charters across the country and the start up of several new banks in Oklahoma. This involvement also included the acquisition of the First National Bank of Henryetta in 2001and most recently the acquisition of the First National Bank of Wewoka.

Nevyle and his wife, Carol, have four children and three grandchildren.

When asked about his philosophy of banking, Cable commented, "I enjoy working with our employees and the people of the community. I feel as a banker I am in a position to help people achieve their dreams and to positively impact the community."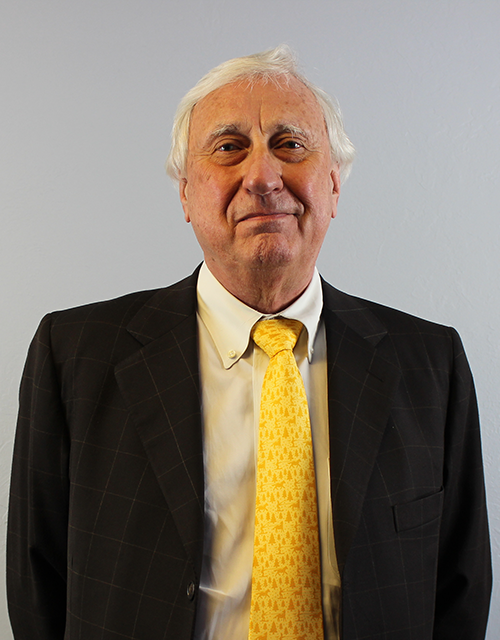 James C. Orbison - Vice Chairman
Tulsa, OK.
Mr. Orbison was born in Enid, Oklahoma and is a 1961 graduate of Enid High School. He attended Oklahoma State University and received a Bachelor of Arts Degree from the University of Tulsa in 1966, where he majored in Political Science and History. He graduated from the University of Tulsa College of Law in 1968 and was admitted to the Oklahoma Bar that year.

Mr. Orbison served two years in the U.S. Army, beginning October, 1968, and received two Bronze Star Medals while with the 196th Infantry Brigade, Americal Division, in the Republic of Vietnam.

He is a senior shareholder of Riggs, Abney, Neal, Turpen, Orbison & Lewis, one of Oklahoma's largest law firms, having offices in Tulsa, Oklahoma City, and Muskogee Oklahoma, and in Denver, Colorado.

He is a member of the Tulsa County, Oklahoma and American Bar Associations, and his primary practice areas are banking, business and finance, corporate trust and public service.

Mr. Orbison's community involvement is reflected in the numerous boards he has served on. He is the Vice Chairman of the Board of Trustees of the Tulsa County Public Facilities Authority (the Tulsa State Fair Board), a Director of the Tulsa Historical Society, a Trustee of the Oklahoma State University Lew Wentz Foundation and a Director of the Friends of the Tulsa Fairgrounds Foundation.

Mr. Orbison is a former Chairman of the Oklahoma Turnpike Authority, Vice Chairman and Director of the Federal Home Loan Bank of Topeka, Director of the University of Tulsa, College of Law Alumni Association, and Director of the Tulsa Boys Home. He has also served as a Director of several Tulsa banks, as well as the Tulsa County Bar Association, Downtown Tulsa Unlimited and the Tulsa Regional Center Foundation.

In 2005, Mr. Orbison was appointed as the first Chairman of the Oklahoma Lottery Commission's Board of Trustees and served as Chairman through December of 2007. He served as Secretary through 2013 and as Vice-Chairman through 2014. He currently serves as a Trustee.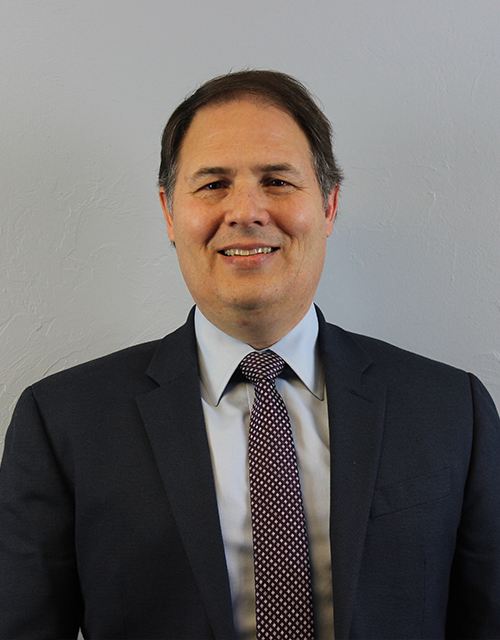 Tracy Yates - Treasurer
Edmond, Ok.
Tracy Yates, CPA, is the co-founder of BridgeRM and Yates & Associates. BridgeRM is a consulting and outsourcing firm engaged in strategic business process outsourcing and growth and enterprise risk management consulting. BridgeRM and Yates & Associates serve the financial services, government, oil and gas, manufacturing and small business industries. Operations for both firms is in Edmond, Oklahoma and provide services to clients nationwide.  Prior to launching these firms, Tracy was a senior operations and risk management officer for a $15 billion bank and a manager in a large public accounting firm.

Tracy is also an active Board member for
Branch15
, which provides Christ-centered transitional living with individualized care and support for women on their paths to recovery and independent, sustainable living.

Tracy grew up in Southeast Oklahoma as a farm and ranch kid forming his dedication to serving the people and communities of Oklahoma. Tracy is married to his beautiful bride, best friend, author and speaker Sheri Yates. He is also the father to three amazing daughters.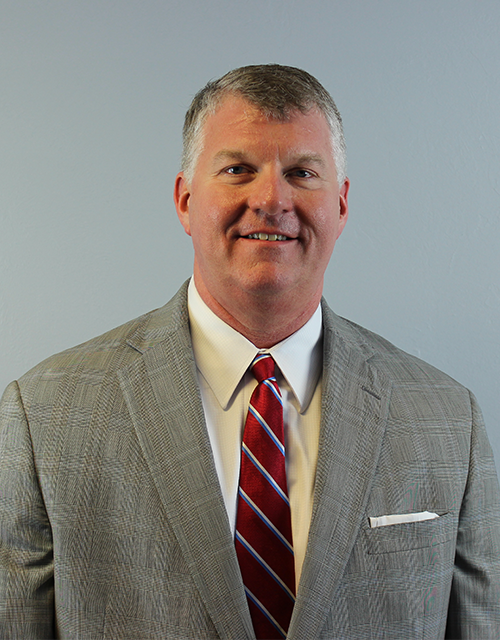 Ralph E. "Ted" Blodgett - Trustee
Norman, Ok.
Ralph E. "Ted" Blodgett is an Accounting graduate from Cameron University in Oklahoma. He is a CPA and manager of the Norman, OK firm: Gray, Blodgett & Company, PLLC. Ted is also a Certified Valuation Analyst - CVA (NACVA), Accredited in Business Valuations – ABV (AICPA), has his Juris Doctorate from the University of Oklahoma, and is licensed with the Oklahoma Bar Association.

Ted serves as the Chair of the Audit and Finance Committee. He is 2019 chairman of the Oklahoma Society of CPA's tax committee; a former President of the Oklahoma Society of Certified Public Accountants Board of Directors and a 2014 inductee into the Accounting Hall of Fame (Oklahoma Society of CPA's). He is active in several professional organizations and has received multiple civic and professional honors.

Mr. Blodgett was appointed by Governor Fallin on April 24, 2017 to the Oklahoma Lottery Commission Board of Trustees and confirmed by the Senate on May 16, 2017 to replace Mr. R. Deane Wymer.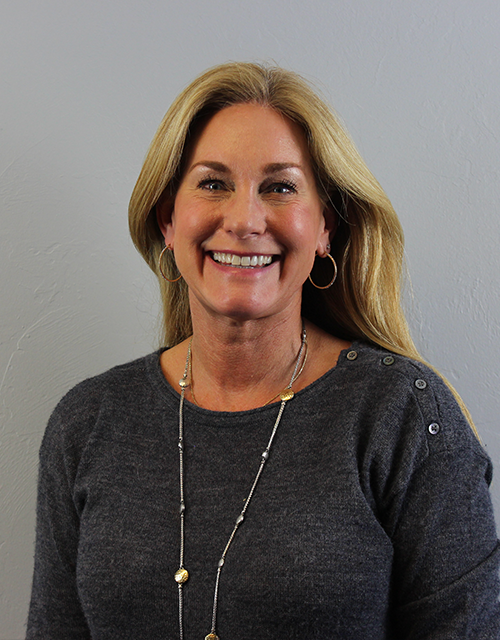 Christy Rawlings - Trustee
Tulsa, Ok.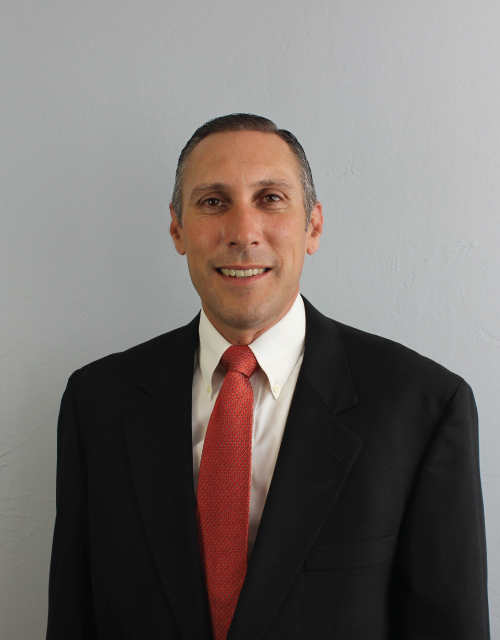 Scott Eisenhauer
Arcadia, Ok.
Scott Eisenhauer is the General Manager of P&K Equipment, Inc. and P&K Midwest, Inc., a 27-store John Deere dealership organization with locations throughout Oklahoma, Arkansas, and Iowa.

Eisenhauer grew up on the family farm near Newkirk, OK. He attended Oklahoma State University and graduated in 1999 as a Top 10 Senior from OSU's College of Business with a Bachelor of Science degree in Business Administration. Upon graduation, Scott began his career in the agricultural business industry, going to work for John Deere Company in various roles throughout his 7.5 years with the company. In 2006, he joined the P&K Equipment dealership organization as General Manager. Throughout his tenure, P&K has expanded from 4 John Deere Dealerships to the 27 that exist today.

Scott is very active in many community and civic organizations, and has achieved numerous honors for his involvement. These include OSU Alumni Association (Current Board of Directors Member and Leadership Council Member); OSU Foundation (Board of Governors Member); Oklahoma Agricultural Leadership Program (Class XII); Regional Equipment Dealers Association (Board Member & Past President); National FFA Honorary Degree Recipient (2013); Oklahoma FFA Foundation (Board Member & Current President); Sirloin Club of Oklahoma (Past President & 2017 Show Honoree). In 2019, he was recognized as a Spears School of Business Outstanding Young Alumni.

Scott and his wife, Melissa, reside in the Edmond area with their two children, Katie and Mason. Scott and his family are active members at Messiah Lutheran Church in Oklahoma City.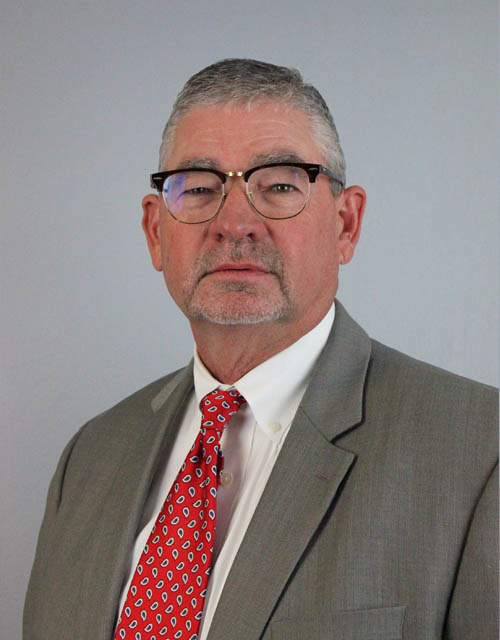 Guy Sims - Trustee
Coalgate, Ok.